Soft Plastic Recycling

On a recent trip to Return-It in P'ville, I learned recycling depots now require we sort 'soft plastic' into 2 categories - basically plastic bags and "crinkly" packaging. If your recycling is not sorted, you have to do it on-site, so better to just sort it as you go. Here are the posters that help explain the difference: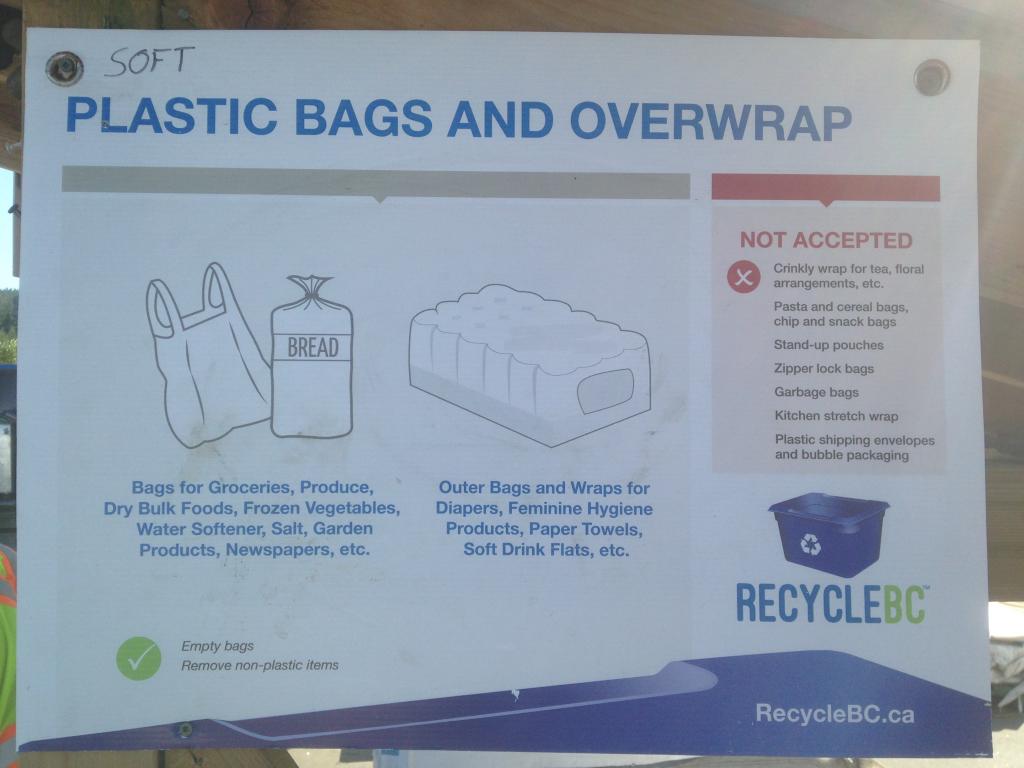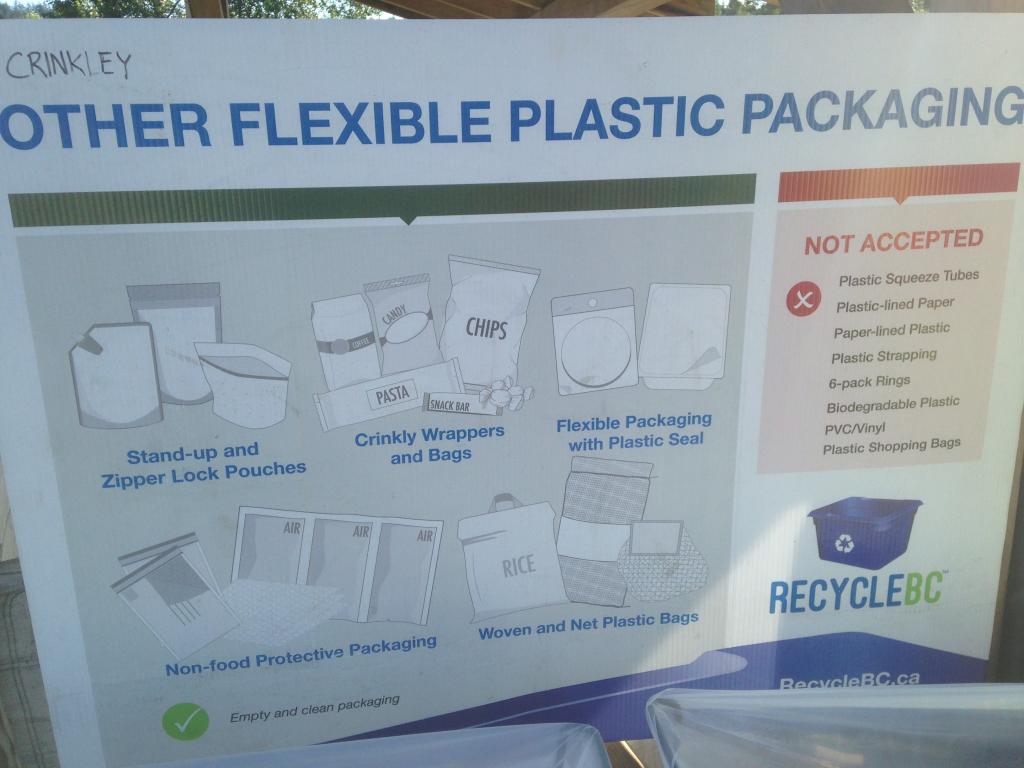 (https://recyclebc.ca/what-can-i-recycle/)
The good news is that the "packaging" category includes a very wide range, including zip lock bags, net mesh bags, and chip bags.
One type of packaging not acceptted at all is "plastic-lined paper". Que Pasa corn chips come in this type of packaging, which just goes in the trash. I have written Que Pasa to ask them to switch packaging, which they say they are working on, but I think they need a loud, clear message from those of us who love their product. So, I'm going to start mailing them all my empty corn chip bags. One bag can be mailed for a regular stamp, the address is on the bag, so I invite you to join me in this small protest.
Happy recycling.
This news is related to...: