Kit Dog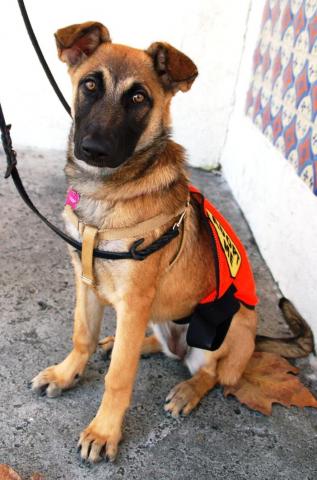 Brigitte and I are off on a crazy adventure this weekend to find a new friend for Kaya. As many of you know, our beloved China passed away over Christmas, and left a big hole in our hearts and our lives. It's too much to expect a new pooch to fill that void, but we're going on a road trip this weekend to retrieve this fine looking young girl, named 'Kit', from L.A.
Kit is a 7 month old Malinois. She was rescued from a shelter several months ago, and has been living in a foster home since. We're hoping she'll welcome a more permanent home on Lasqueti.
Luckily, we have friends in L.A. who are long overdue a visit. We haven't been on a road trip in many years - it should be fun!
We've got all the bio-fuel stations on the I-5 mapped out, and hope to do most of the trip on B-50 and B-100, depending on what's available.