Split Cedar Root Gathering Basket Workshop
Event Date:
Thursday, August 11, 2016 -

11:00am

-

5:00pm
Event Date:
Friday, August 12, 2016 -

11:00am

-

5:00pm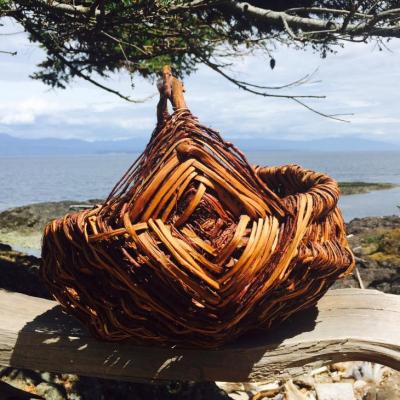 The difference between this split cedar root basket and the ones we've woven in the past is that we may be using some large gauge round reed for frame and ribs. Also, instead of a handle, you may want to attach a leather belt and wear it over the shoulder like a mule skinner basket. The end result will be a rustic, durable and useful basket. This basket usually takes two days although some overachievers have finished in less time. To this workshop add a good, sharp, pair of garden clips.
Call ahead to book your space. 333-8566
All materials included except belt (if you chose to use one) $125.00
This news is related to...: