Cedar Root Gathering Basket Workshop
Event Date:
Friday, August 23, 2013 - 11:00am
-
Saturday, August 24, 2013 - 5:00pm
Back by popular demand. Gwen has all ready made three of these, but she has four kids. In this workshop we will be weaving a large, durable, very strong basket that has many uses. It goes to the garden, pot-lucks or market with style. Or, they can be used to hold wool, kindling or papers. The frame and spokes are made from bent cedar boughs, and then filled in with split cedar roots. We may do some splitting in this workshop too.

Please bring garden clips, scissors, a small soaker bucket and something to share for a pot luck.
When: Friday, August 23 and Saturday, August 24 11:00 to 5-6
Where: Dazy's place
Cost: $90.00 All material included.
Please phone ahead to reserve a spot (333-8566).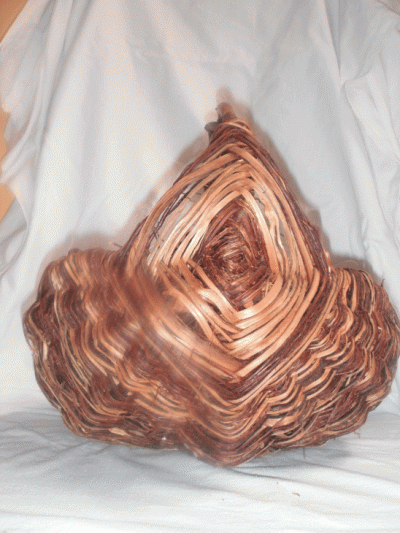 This news is related to...: