Lasqueti Internet Access Society (LIAS)
"Internet Access for the Central Strait and Northern Gulf Islands"
- Set up Internet - Renew Internet - Contact us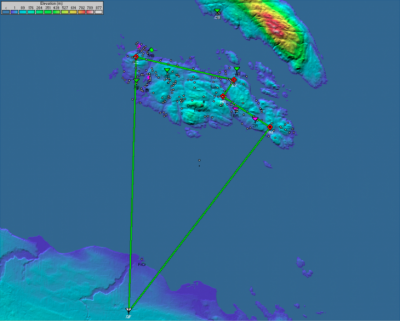 ---
The Lasqueti Internet Access Society (LIAS) is a non-profit volunteer member-based organization founded in 2000 with aid of the Federal Community Access Program and cooperation from SCHOOL District #69. In the summer of 2007, the Lasqueti Internet Access Society set up a broadband radio transmitter on the Quality Foods building on the Alberni highway above Parksville. This equipment provides a dedicated, wireless high-speed internet connection to both residents and visitors to Lasqueti Island and surrounding areas.
Considering the topography of the Island, weather conditions, lack of grid support and limited resources, it's a tribute to our community that it functions as well as it does. Anyone who can receive our signal can purchase an annual data plan and join the Lasqueti Wireless system. In 2017, LIAS broke the mould of all Internet Service Providers (ISPs) and created the first annual data plan service in the Industry, and stopped charging overage fees.
Internet service is a critical element to life here, and our members are our greatest asset. If LIAS was run simply as a utility company, the rates would be higher, the benefits no better, and the profits would go elsewhere. We gratefully acknowledge and give thanks to the many folks who volunteer their time to sit on the LIAS board, maintain the lasqueti.ca website and email list, and who have worked tirelessly to research, configure, test, set up, and maintain the Lasqueti Wireless network.
Projects:
LIAS is currently managing 4 major projects:
Lasqueti Wireless

(High-speed Internet Access, available on Lasqueti and Texada)

lasqueti.ca

(our community website & e-mail service)
Hotspots: Open WiFi located at the Free Store and Provisions in False Bay
Improving Economic Vibrancy: A Lasqueti Island Initiative project through BC Rural Dividend Funding
---
LIAS Directors 2023/24:
A volunteer board steers the organization and does much of the system planning and member-relations work.
President: Lucas D.; Vice-President: Larry M.; Treasurer: Tracey L. Secretary: Peter J.; Community Liaison: Camino C.; at large: Tanis D.;
Contact: directors [at] lias [dot] ca
LIAS also employs part-time local contractors and other from time to time to achieve it's goals and mission.
Technician: Larry Manahan service [at] lias [dot] ca
Account Manager: Tanis Dagert accounts [at] lias [dot] ca
As well we have key volunteers that help us with many projects including:
Web Manager: Joseph Fall web [at] lias [dot] ca
Membership:
All annual broadband wireless data plans include membership. If you would like to join LIAS, but don't need or can't access our service, you can become a Member for only $25/year with the following benefits:
up to 2 lasqueti.ca email addresses
access to free lasqueti.ca sub-domains (e.g., lights.lasqueti.ca, leviathan.lasqueti.ca)
access to inexpensive web hosting on the LIAS server
support for local, community-operated communications infrastructure
---
Please keep in mind that Lasqueti Wireless is run by a group of dedicated part-time staff and volunteers as a mission-oriented community service. We try very hard to support our users as quickly as possible.Thank you for your patience.
Phone #'s: Toll-Free (leave a message): LIAS: 1.855.767.5427 GBIS 1. 855.767.4247
* note: messages are converted to an email and will be replied to ASAP
Email: info [at] lias [dot] ca (subject: LIAS)