Lasqueti Internet Access Society (LIAS)
"Internet Access for the Central Strait and Northern Gulf Islands"
​History & Projects - E Centre - Set up Internet - Renew Internet - Volunteer - Contact us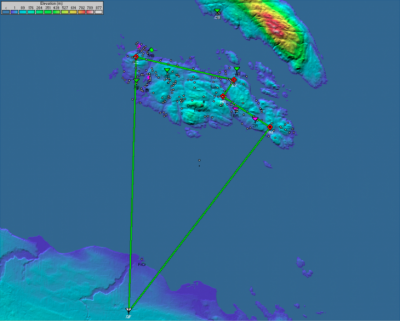 ---
Background
LIAS was founded in 2000 with the aid of the Federal Community Access Program and cooperation from the District 69 School Board.
In the summer of 2007, the Lasqueti Internet Access Society set up a broadband radio transmitter on the Quality Foods building on the Alberni highway above Parksville. This equipment provides a dedicated, wireless high-speed internet connection to both residents and visitors to Lasqueti Island and surrounding areas. Anyone who can receive our signal can purchase time on the Lasqueti Wireless system via an automated transaction, paid by Credit Card.
Projects
LIAS is currently managing 2 major projects:
Lasqueti Wireless

(High-speed Internet Access, available on Lasqueti and Texada)

lasqueti.ca

(our community website & e-mail service - to promote communication and local economy)
---
LIAS is a Non Profit Volunteer base organization.
We gratefully acknowledge and give thanks to the many folks who volunteer their time to sit on the LIAS board, help out in the Internet Center, contribute to the lasqueti.ca website, and who have worked tirelessly to research, configure, test, set-up, and maintain the Lasqueti Wireless network. Without these volunteers and their amazing enthusiasm and efforts, these projects would simply not happen.
Membership
LIAS is a member-run organization. All annual broadband wireless plans include membership. If you would like to join LIAS, but don't need or can't access our wireless broadband service:
Membership: $25 / year
Benefits:

2 lasqueti.ca email addresses
access to free lasqueti.ca sub-domains (e.g., lights.lasqueti.ca, leviathan.lasqueti.ca)
access to inexpensive web hosting on LIAS server
support for local, community-operated communications infrastructure
Funding
The Internet Centre is run in partnership with Industry Canada's Community Access Program (CAP), School District 69, North Island Distance Education (NIDES), and the BC Government's Provincial Learning Network (PLNet). Additional support has been received in the form of a grant from the Information Science and Technology Agency (ISTA) of the Government of BC and a youth worker through programs of Human Resources and Development Canada (HRDC). We have recently joined Island Communities Network (IsCN) and look forward to all the benefits of this new relationship.
We have also greatly appreciate the much needed help received from several private individuals. A special thanks should be made however to Dan Rubin the former principal at False Bay School for all his hard work and expertise in getting the Internet Centre going.
---
Phone: Toll Free (leave a message):
LIAS: 1.855.767.5427
GBIS 1. 855.767.4247
This message is converted to an email and will be replied to ASAP
Email: All Enquiries
Email

info

[at]

lias [dot] ca

(subject: LIAS)
Gilles Bay:
John Dove at 604-486-7100
GBIS 1. 855.767.4247
Please keep in mind that Lasqueti Wireless is largely run by volunteers as a community service - we try very hard to support our users as quickly as possible, but thank-you for your patience.