Coronado Condo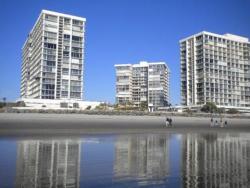 Product Summary:
7-day beach-side stay for 2, south of San Diego
Romantic Seven Day stay for two at a lovely one bedroom beachfront condo in a gated community on Coronado, just south of San Diego.
From your balcony there are spectacular views of the ocean and of the historic Hotel del Coronado (the oldest wooden structure in the U.S.). Walk the beach down to The Del for brunch in one of their many restaurants, or spend an evening in the Wine and Cheese bar, partaking in 'flights' of wine, champagne, local beers, cheeses, and charcuterie. Fabulous. Or walk the wee town of Coronado. It is clean, friendly and quaint, with microbreweries on every corner. A relaxing and fun holiday.
Value of $2000
Starting Bid $1000